A Letter from our President/CEO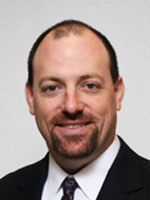 On behalf of Salem Township Hospital — its Governing Board, administration, medical staff, management, employees, and volunteers—we would like to welcome you to our website.
As your hometown provider of medical services in Salem, our commitment is to provide excellence in healthcare and promote wellness for our community through compassionate care, personalized service and teamwork. This website is one way in which we can do that.
Know that our commitment to the community is that we will work to earn your trust to be your provider of choice for all your healthcare needs, and that our service will be second to none. So I hope you will take some time to explore our website to learn more about our programs, services, community education offerings, and employment opportunities.
Thank you for choosing Salem Township Hospital as your healthcare provider. And as your opinions mean a great deal to us, please feel free to reach out to me at johnkessler@salemtownhosp.com with any thoughts or opinions on how we can better serve you!
We take our responsibility to provide you and your family with quality healthcare seriously.
John E. Kessler
President and CEO