The Laboratory at Salem Township Hospital is a full service laboratory performing hundreds of tests a day to assist physicians in diagnosing and treating illness and maintaining overall wellness.
Services are provided for patients ages neonate to geriatric and an appointment is not necessary, though a physician's order is required. 
Our laboratory is located on the 1st floor (on the same level as the emergency room and surgery suite) across from the elevator next to Therapy Services. The laboratory is CLIA (Clinical Laboratory Improvement Amendments) certified and accredited by the Healthcare Facilities Accreditation Program through the American Osteopathic Association. We operate under the medical direction of Board Certified Pathologist, Dr. Dolph D. Haege, M.D. 
Our laboratory serves as a clinical site for various area programs.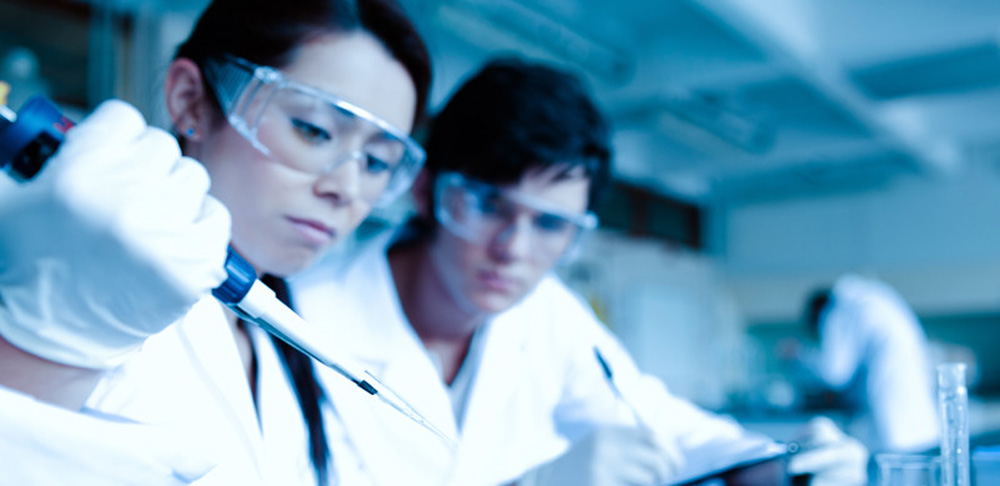 Services offered:
Wellness Screenings
Chemistry, Coagulation, Hematology, Microbiology, Pathology, Serology, Transfusion Services and Urinalysis
Breath Alcohol Testing

 

Drug Screening Services
DOT (Department of Transportation) and Non- DOT
Paternity Testing
Rapid Covid, Flu, Strep, RSV testing
Molecular Testing (PCR) for Respiratory Illnesses
Patient Instructions:
Some lab tests require fasting for 8-12 hours. This means no food, including candy and mints, before your blood is drawn. Medications may still be taken with a small amount of water, unless physician has told you otherwise.
Photo ID is needed for paternity testing,  drug screens and breath alcohol testing.
Bring Insurance Cards.
Medicare and many other insurance companies will not pay for certain tests that they consider experimental, screening, or not medically necessary. You may be asked to sign an ABN (Advanced Beneficiary Notice). By signing an ABN, you are agreeing to have the test done and to be responsible for the payment of these tests if Medicare or the insurance company does not pay. The ABN will list the test(s) potentially not covered and what the price of the test is. You have the right to refuse to have the test performed.
Register in Patient Access before taking order to the lab.
Most tests are resulted within 24 hours and automatically faxed only to the ordering physician, unless the order specifies it be sent to other physicians. 
At Salem Township Hospital Laboratory we never forget our services are crucial to maintaining overall wellness and are the foundation of the physician's diagnosis and treatment of your illness. Attention to detail is critical. Our services impact lives. The laboratory staff at Salem Township Hospital look forward to serving you in your healthcare needs now and in the future. It is our commitment to provide excellence in health care and promote wellness for our community through compassionate care, personalized service, and teamwork.