Registration
Whether you are being admitted to Salem Township Hospital, or having an outpatient procedure, your visit will most likely begin at the Patient Access area located just inside the Emergency Room Entrance (lower level).
You will sign in at the window and may be asked to have a seat in the waiting area until a staff member calls you.
During the Registration process, a staff member will guide you through the process of gathering your personal information as well as your insurance information. Please be prepared to provide your insurance card at this time. Your insurance company may require us to collect a co-pay. If so, please be prepared to make this payment.
Our Patient Access staff will be able to assist you with the entire registration process. An auxiliary member will help you get to the proper hospital department.
Billing Services
The Business Office is committed to sharing with you information about our billing process for your health-care services or the services for your minor child. We will talk with you about patient expenses and send you a bill in a timely manner. When you register you will be asked for your insurance cards and driver's license and to sign an authorization to bill your insurance.
Medical Records
If you need to access your Medical Record, our Health Information, Management Department staff members are ready to assist you. They are located just off the main lobby.
Surveys
Your comfort and satisfaction are extremely important to us. While you are here, please let us know how we can make your visit as comfortable as possible. Within a couple of weeks of your visit, a Patient Satisfaction Survey may be mailed to your home. Please let us know how we did and what we could do to improve!
Athena Patient Portal
The Patient Portal is an easy and convenient way to manage your health information and communicate privately with your care team. The Patient Portal is available 24 hours a day, 7 days a week, so you are able to access your information, ask questions, and make requests on your schedule!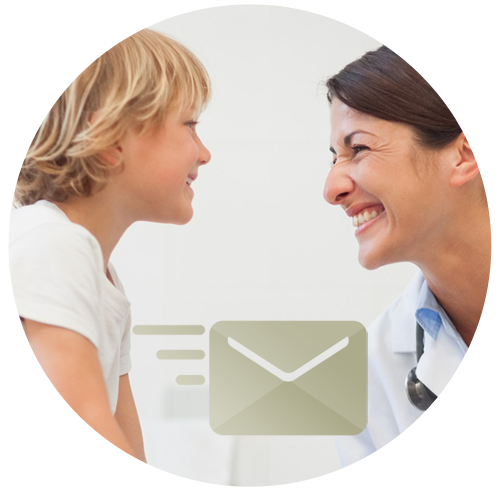 Email a Patient
We have introduced a new online form to help make communication with patients easier for family and friends.  Messages are delivered Monday through Friday during normal business hours. Any messages received outside of these hours will be delivered on the next business day.
Send a Message
COVID-19 Testing
Cash Price – $52.00